.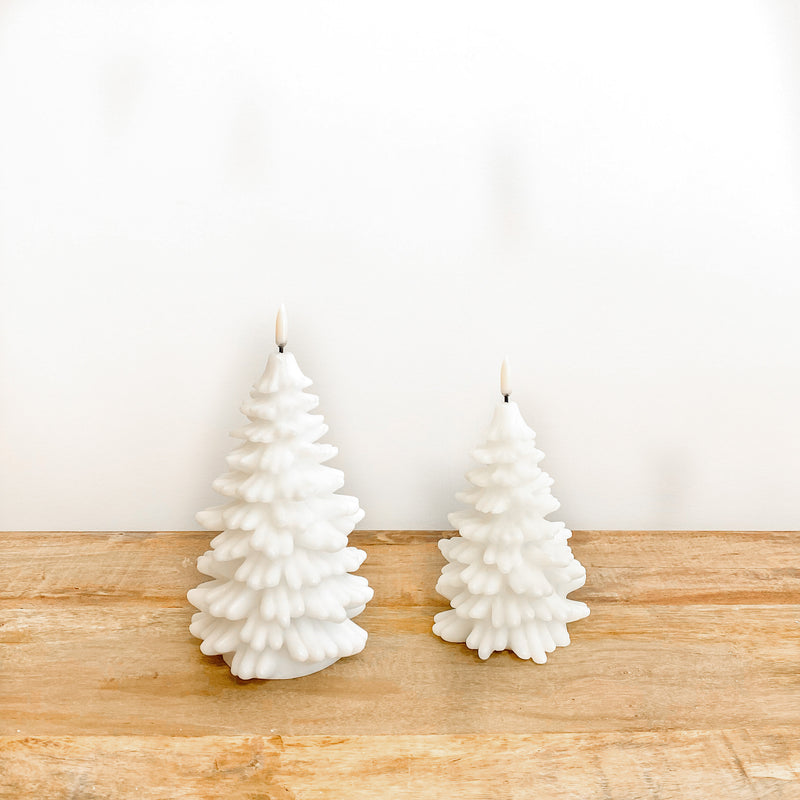 White Christmas Tree Candle
In stock
Here's a favorite find for the Christmas collection: a creamy, white Christmas tree candle. It's bright and has some great texture. You're going to love how unique this candle will look on your mantel or a counter as the flame flickers.
Dimensions & More
Small: 4" w x 7" h
Large: 4.25" w x 8" h
Shipping & Returns 
This item ships with our standard shipping rates here.
All holiday decor is final sale. Review our return policy and report damages here.