.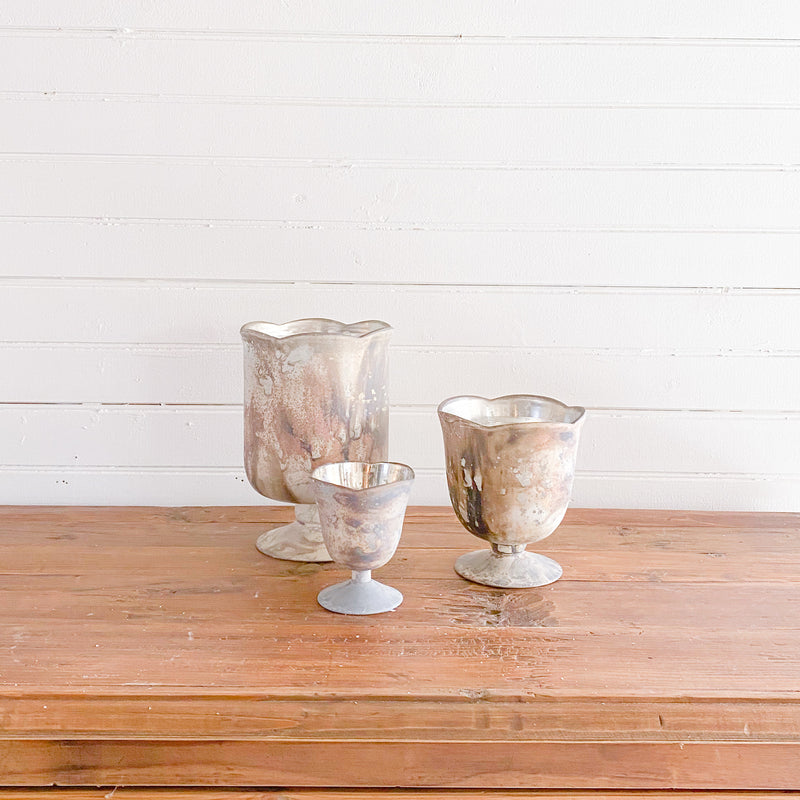 Marbled Glass Signature Rose Bud Poured Candle
Sign up for restock notifications
In stock
Get ready for the Purple Rose Home signature scent in a gorgeous candle setting. Just imagine lighting this and picking up hints of rose, freesia, red poppy, musk and sandalwood. The candle notes give off a feminine musk wrapped in warmth. It also offers a beautiful glow, within a birch-like pattern. Perfect gift for a loved one who loves a modern touch.  
Hand-poured in-house on the coast of Maine in small batches using simple, clean ingredients – 100% coconut and soy wax, lead-free cotton wicks, and phthalate-free fragrances blended with pure essential oils. No additives, enhancers, colorants, filler waxes, phthalates and petrochemicals added. All ingredients are mindfully sourced in the USA and are vegan and cruelty-free.
Dimensions & More 
1 Wick: 3" x 3.5" - 5 oz.
2 Wick: 4" x 5" - 20 oz. 
3 Wick: 5.25" x 7.5" -38 oz.
Shipping & Returns 
This item ships with our standard shipping rates. For a shipping quote outside our regular shipping zone please  with your inquiry. All holiday decor is non-returnable or refundable. Report damages .