.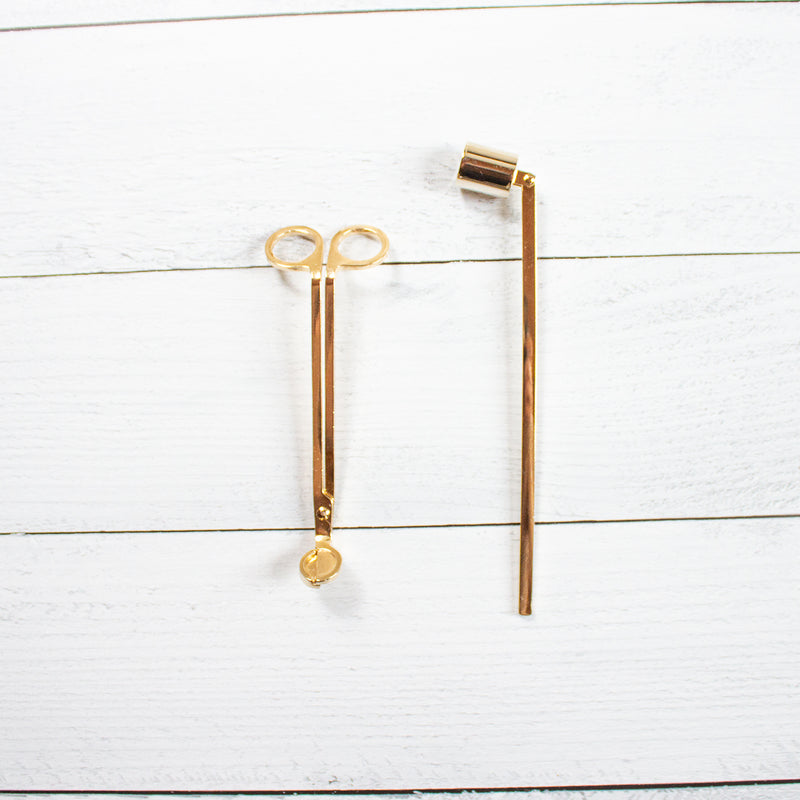 Gold Tone Plated Candle Snuffer or Trimmer
In stock
Fancy candle accessories are all the rage. Especially if they're gold like these beauties. Choose one or the other or purchase both for the whole experience. Trimming your wicks can help the candle last longer while snuffing helps with the smoky aftermath of blowing out a candle. Sold separately. 
Dimensions & More
Trimmer: 7" long

Snuffer: 9" long
This item ships with our standard shipping rates. For a shipping quote outside our regular shipping zone please contact us with your inquiry. 
This item is eligible for return up to 30 days. A full refund will be given within 14 days of receipt and a store credit between 15-30 days. No returns after 30 days. 
Please Note: Shipping is not refundable and customer is responsible for return shipping costs. Please view our Returns & Exchanges page for more info.