.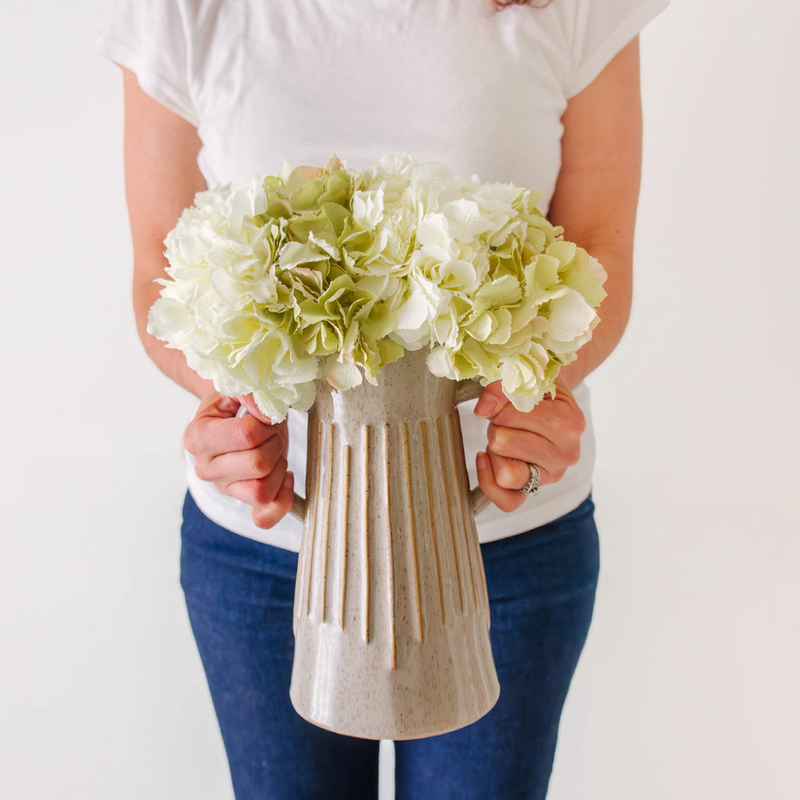 Cream Hydrangea Bundle
In stock
Gorgeous globes of white and green petals mix through this hydrangea bundle. Just pop them right into a vase and there's no need to water. They'll stay fresh and lively forever.
Dimensions & More
10" w x 12" h
There are 2 bundles in this vase
Shipping & Returns
This item ships with our standard shipping rates. For a shipping quote outside our regular shipping zone please contact us with your inquiry. This item is eligible for return up to 30 days. A full refund will be given within 14 days of receipt and a store credit between 15-30 days. No returns after 30 days. Please Note: Shipping is not refundable and customer is responsible for return shipping costs. Please view our Returns & Exchanges page for more info.