.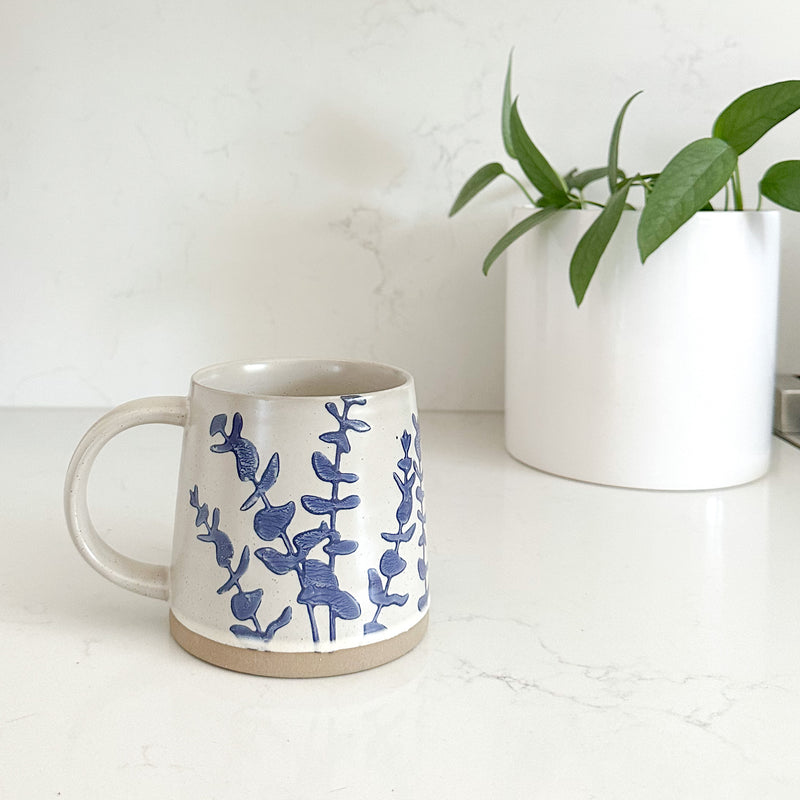 Silhouette Botanical Mug
In stock
Coffee time just got a little fancier! Each mug in this set of four is adorned with some charming hand-stamped blue botanicals, each a different design. 
*Sold Individually
Dimensions & More
Shipping & Returns
This item ships with our standard shipping rates. For a shipping quote outside our regular shipping zone please with your inquiry. This item is eligible for return up to 30 days. A full refund will be given within 14 days of receipt and a store credit between 15-30 days. No returns after 30 days. Please Note: Shipping is not refundable and customer is responsible for return shipping costs. Please view our page for more info.