.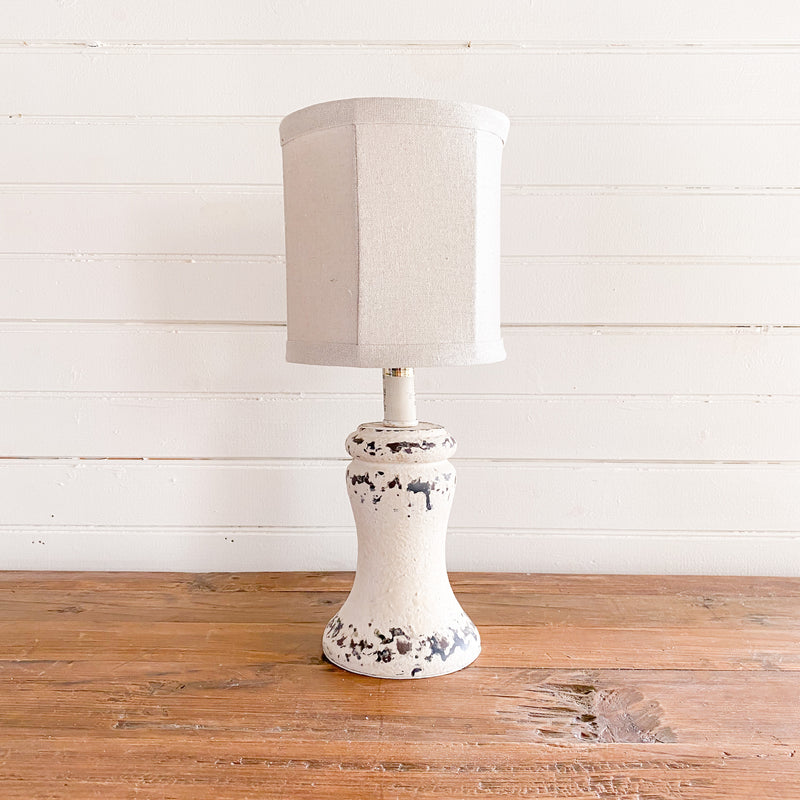 Calder Mini Table Lamp
In stock
We love getting requests for vintage-looking, distressed items that add some unique flavor to a room. It's even better when we find the perfect piece for based on your requests! This creamy, dainty lamp offers a simple curve, a natural shade and a lot of charm. Consider how this will look on a dressing table or bookshelf. Light up the space!
Dimensions & More
14" h
Softback Shade: 6" t x 6" w
40 watt bulb
Shipping & Returns
This item ships with our standard shipping rates. For a shipping quote outside our regular shipping zone please with your inquiry. This item is eligible for return up to 30 days. A full refund will be given within 14 days of receipt and a store credit between 15-30 days. No returns after 30 days. Please Note: Shipping is not refundable and customer is responsible for return shipping costs. Please view our page for more info.