.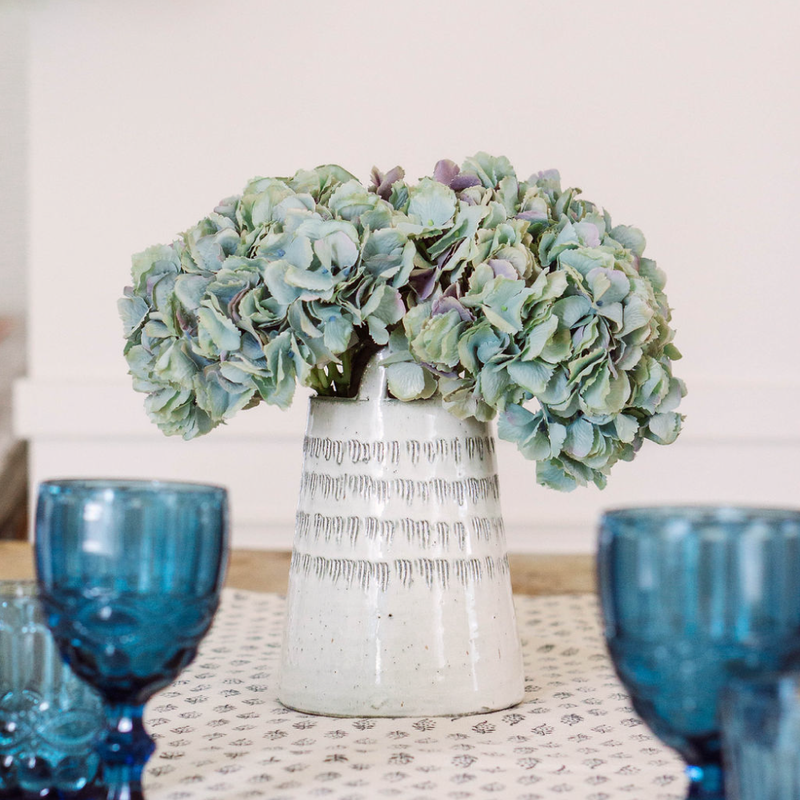 Blue Hydrangea Bundle
In stock
Blue hydrangeas come with nostalgic strolls through Northeast coastal towns. They're the quintessential pop of color against seaside cottages and paths to the beach.
These bundles have a touch of purple and delicate feel to the petals that will have outsiders wondering if they're real.
Dimensions & More
10" w x 12" h
There are 2 bundles in this vase
Shipping & Returns
This item ships with our standard shipping rates. For a shipping quote outside our regular shipping zone please contact us with your inquiry. This item is eligible for return up to 30 days. A full refund will be given within 14 days of receipt and a store credit between 15-30 days. No returns after 30 days. Please Note: Shipping is not refundable and customer is responsible for return shipping costs. Please view our Returns & Exchanges page for more info.