.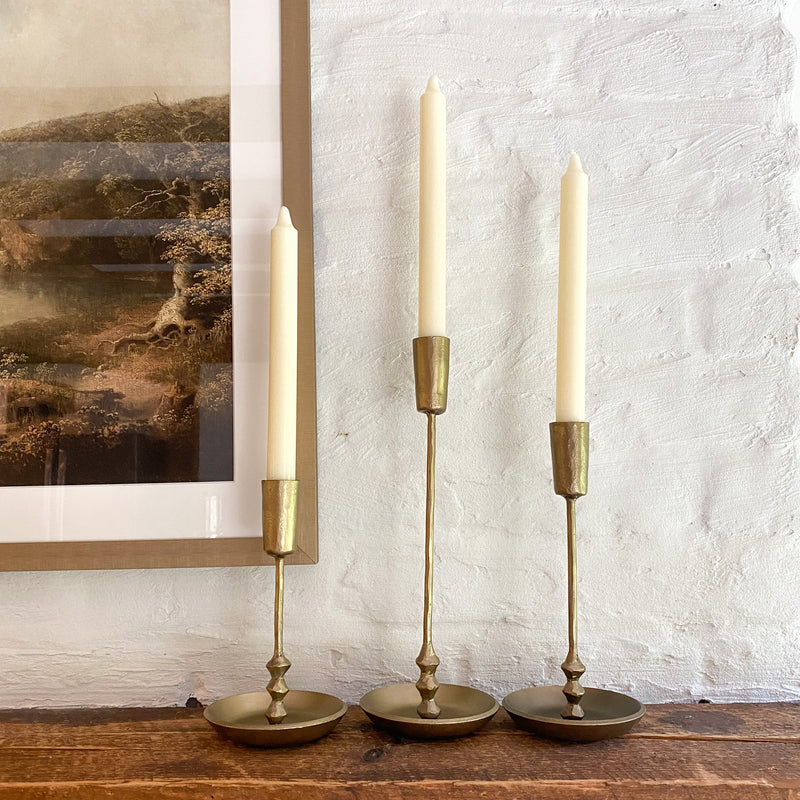 Antique Gold Candlestick 3 Sizes
In stock
Gold finished, slender, and just the right detail make these candlesticks a little racy. Imagine several all down the center of a tablescape. All three on your mantel or sideboard. Wow. 
Sold Individually.
Dimensions & More 
Small: 7"L x 4"W
Medium: 8.75"L x 4"W
Large: 10.75"L x 4"W
Shipping & Returns
This item ships with our standard shipping rates. For a shipping quote outside our regular shipping zone please with your inquiry. This item is eligible for return up to 30 days. A full refund will be given within 14 days of receipt and a store credit between 15-30 days. No returns after 30 days. Please Note: Shipping is not refundable and customer is responsible for return shipping costs. Please view our page for more info.