.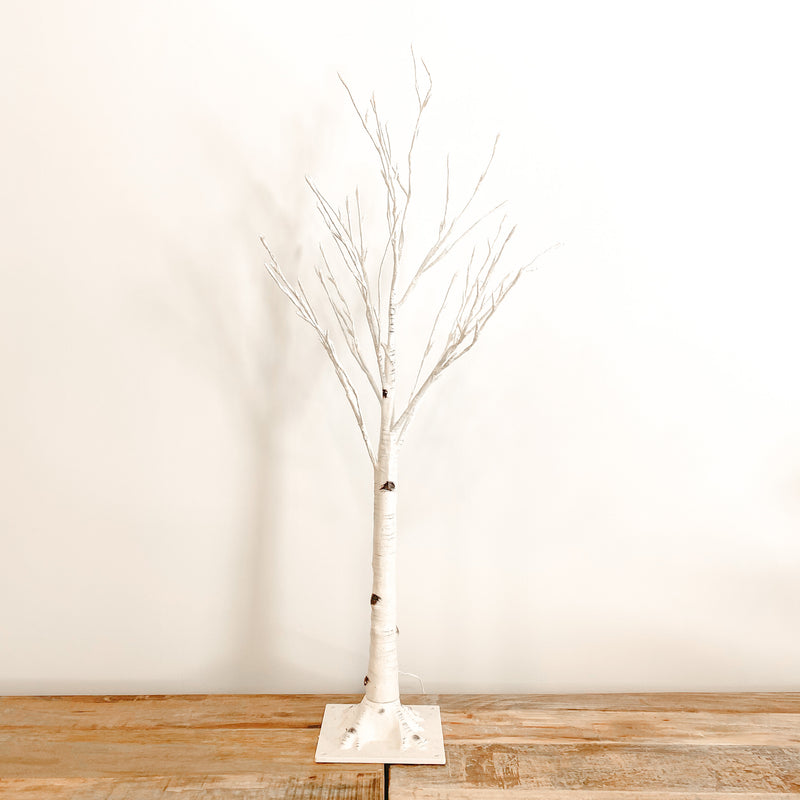 Lighted Birch Tree
In stock
This season, black and white tones are welcomed along with the traditional colors of Christmas and the holiday season. Instead of the classic green fir, consider this lit faux birch tree as your home's centerpiece. Or, if you want trees in different rooms, this one also looks great in a bedroom, sitting room or a large entryway.
*Sold Individually
Dimensions & More
Small: 3.5' H
Large: 4.5' H
Includes DC Adapter
Steady and Twinkle Lights
Lights Approx. 50,000 Hours
Indoor and Sheltered Outdoor Use
Approx 10' of Wire to Adapter
Shipping & Returns
This item ships with our standard shipping rates here.
All holiday decor is final sale. Review our return policy and report damages here.