.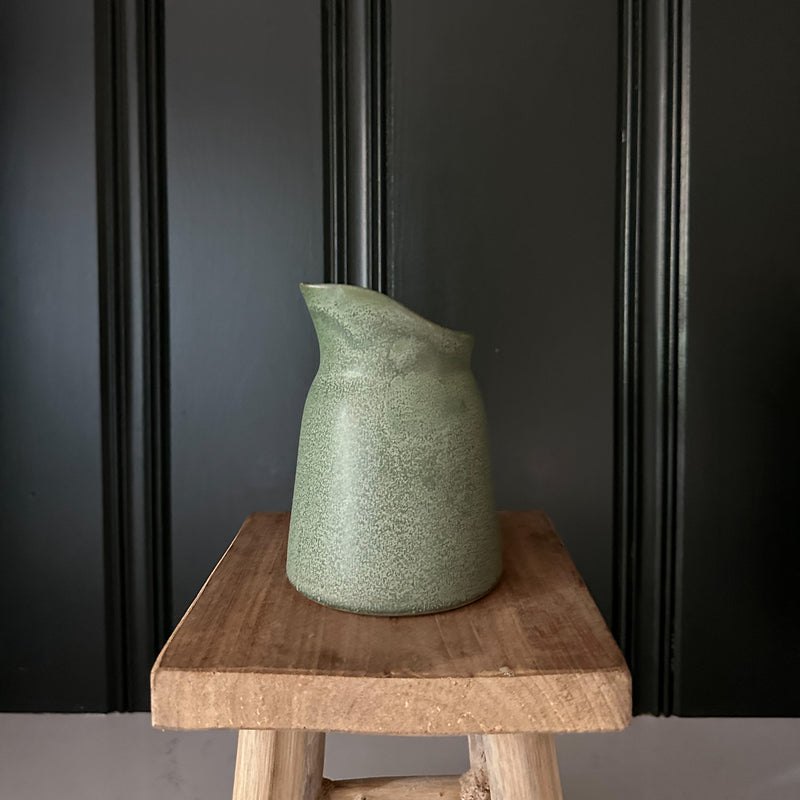 Forest Stoneware Creamer
In stock
A beautiful green reactive glaze and tall neck make this a unique creamer for your collection. Warm syrup comes to mind on a cold snowy morning. 
Dimensions & More
3.75" l x 3.5" w x 5" h
12 oz
Shipping & Returns
This item ships with our standard shipping rates here.
This item is eligible for return up to 14 days. Review our return policy and report damages here.