.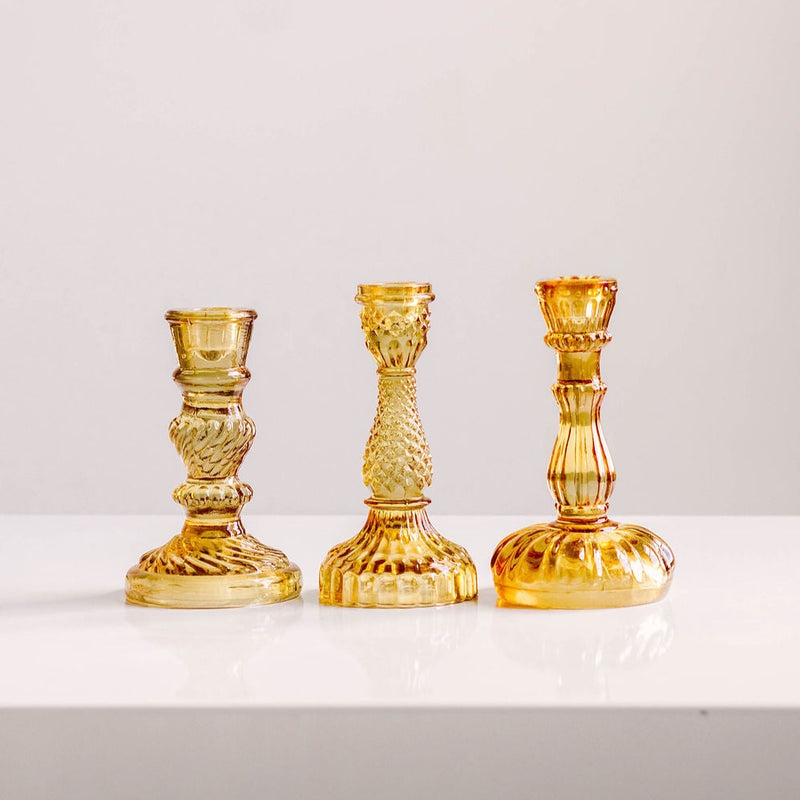 Amber Glass Taper Holder Set
In stock
The tones of fall welcome amber in with open arms. This set of pressed glass candlesticks will pop on your fall table scape and carry your right into the holiday season. There are no rules around using them for the rest of the year too.!
Dimensions & More
Each one is approximately 4"L x 4"W x 6.75"H
Shipping & Returns
 This item ships with our standard shipping rates. For a shipping quote outside our regular shipping zone please with your inquiry. This item is eligible for return up to 30 days. A full refund will be given within 14 days of receipt and a store credit between 15-30 days. No returns after 30 days. Please Note: Shipping is not refundable and customer is responsible for return shipping costs. Please view our page for more info.