.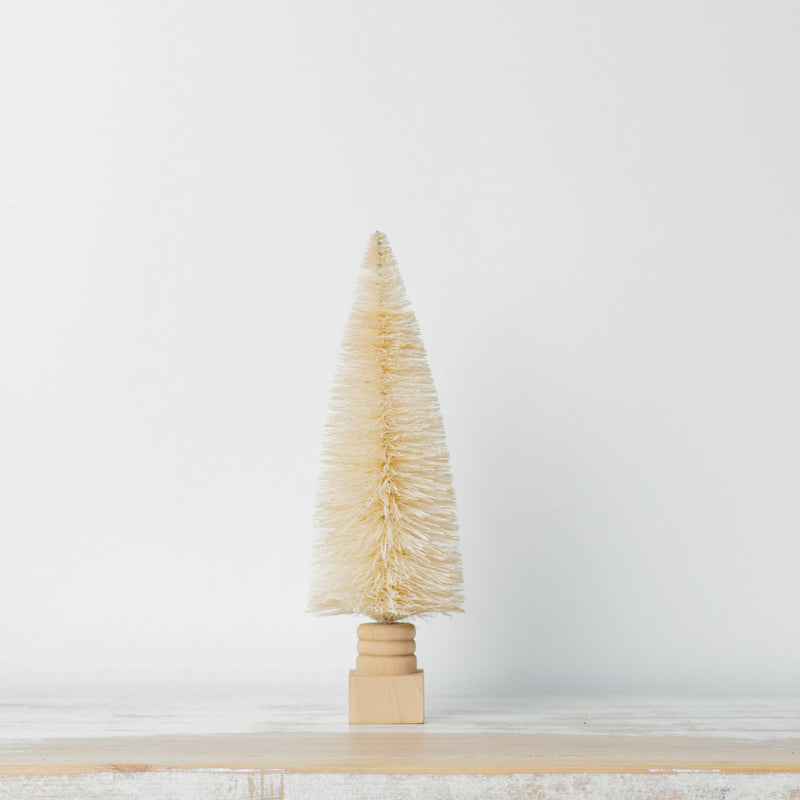 Bottle Brush Spool Tree
In stock
These are the cutest! Simple ivory bottle brush trees placed on a wooden spool base.  All there together are the way to go, but they're sold individually for you to choose your combination. 

Dimensions & More
Small 8"

Medium: 11"
Large: 14"
Shipping & Returns
This item ships with our standard shipping rates here.
All holiday decor is final sale. Review our return policy and report damages here.