.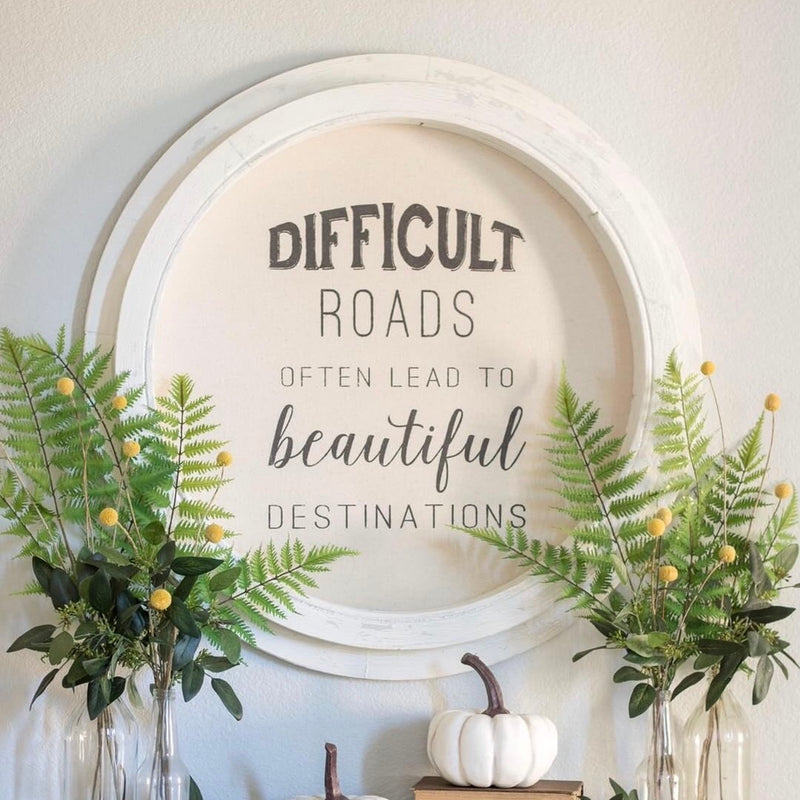 White Chippy Round Barn Sign "Difficult Roads..."
In stock
Difficult Roads Often Lead to Beautiful Destinations. No true words were spoken and a reminder we all need on a daily basis to remind us that hardships are a part of life that make us stronger. This round window Sign is slightly distressed and perfect for your farmhouse style.   
Dimensions & More
30" round x 2.75" deep
Distressing, chips and knots are part of the uniqueness of each piece
Shipping & Returns
This item ships with our standard shipping rates in 2-3 weeks. For a shipping quote outside our regular shipping zone please contact us with your inquiry.
This item is eligible for return up to 30 days. A full refund will be given within 14 days of receipt and a store credit between 15-30 days. No returns after 30 days. 
Please Note: Shipping is not refundable and customer is responsible for return shipping costs. Please view our Returns & Exchanges page for more info.