.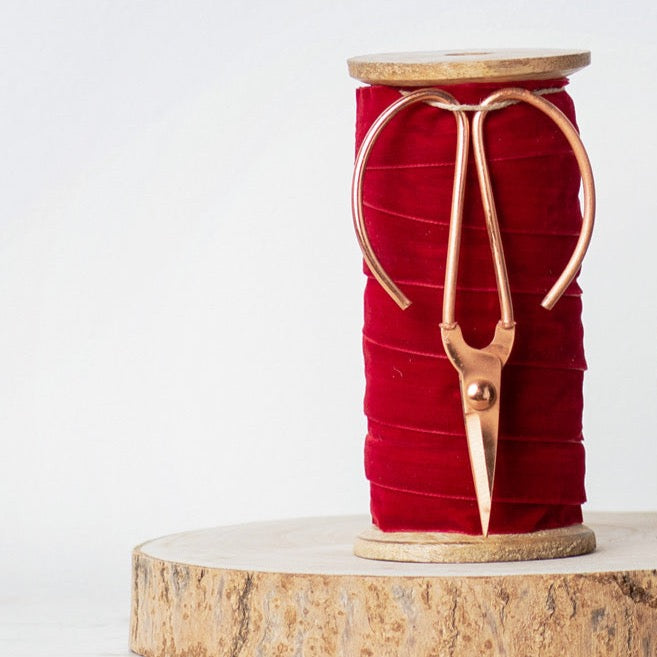 Velvet Ribbon Spool with Scissors
In stock
You don't even need to use this ribbon for anything. It's perfect right on the spool. But should you choose to, the trimmings would be magnificent. 

Colors sold separately. Scissors are included. 
Dimensions & More
6" h x 3" w

25 yrds

comes with scissors
Shipping & Returns
This item ships with our standard shipping rates here.
All holiday decor is final sale. Review our return policy and report damages here.