.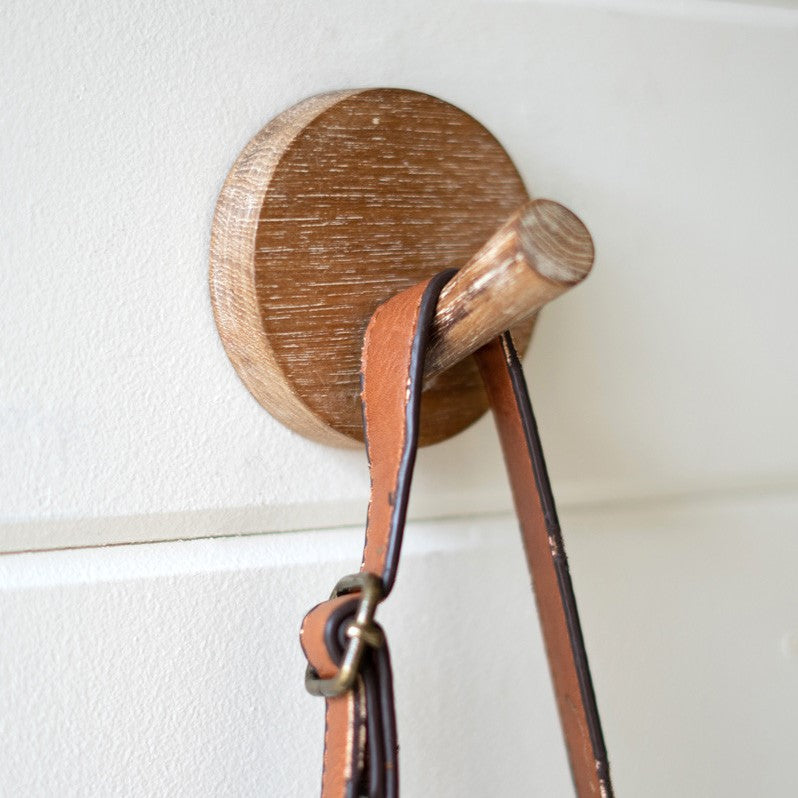 Reclaimed Wooden Coat Hook Round
In stock
We like décor items that serve a purpose, such as this reclaimed round wooden coat hook. It works indoors or out on the patio. Here's a spot for your light spring jacket. Of course you don't have to use it for coats and jackets. Hang whatever you like - perhaps some dried flowers with some twine?  
Dimensions & More
Shipping & Returns
This item ships with our standard shipping rates. For a shipping quote outside our regular shipping zone please contact us with your inquiry. This item is eligible for return up to 30 days. A full refund will be given within 14 days of receipt and a store credit between 15-30 days. No returns after 30 days. Please Note: Shipping is not refundable and customer is responsible for return shipping costs. Please view our Returns & Exchanges page for more info.