.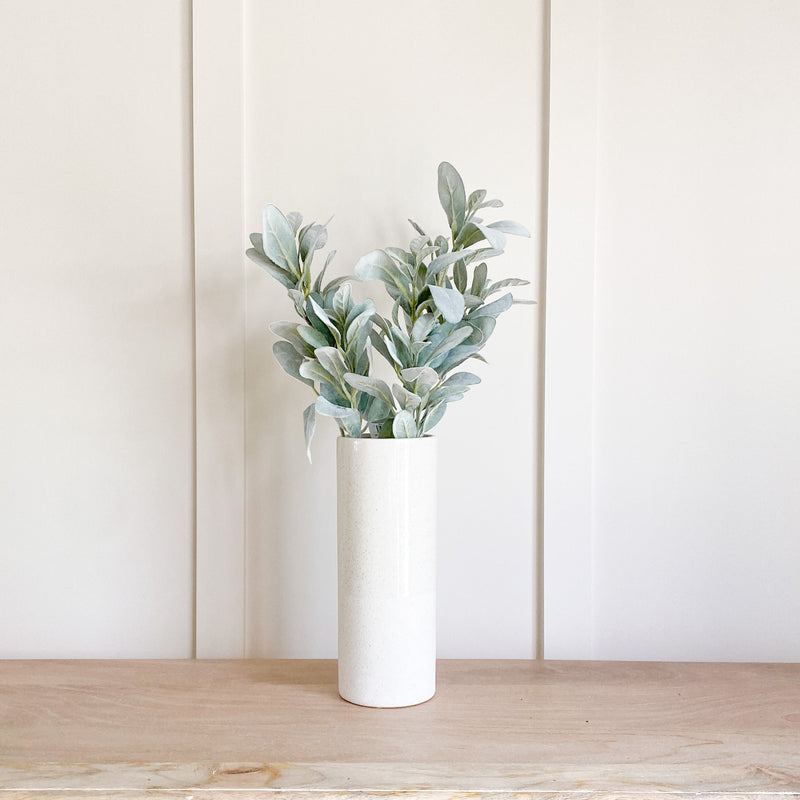 Lambs Ear Stem
In stock
We think one of the most spring-like bits of greenery is lamb's ear. This spray offers velvety, tiny tongue-shaped leaves popping out of stems. It only takes a sprig or two to bring a room to life. These work well in baskets, on a shelf or mantel or gingerly placed in a neutral colored or even a spring-colored vase.
*Vase in the photo has 3 stems
Dimensions & More
Shipping & Returns
This item ships with our standard shipping rates. For a shipping quote outside our regular shipping zone please contact us with your inquiry. 
This item is eligible for return up to 30 days. A full refund will be given within 14 days of receipt and a store credit between 15-30 days. No returns after 30 days. 
Please Note: Shipping is not refundable and customer is responsible for return shipping costs. Please view our Returns & Exchanges page for more info.