.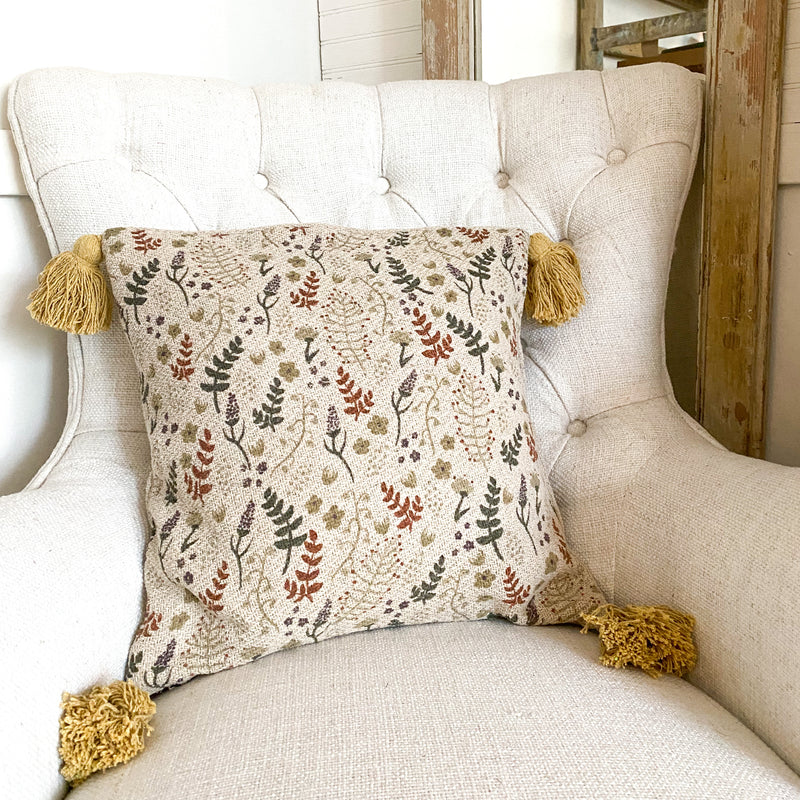 Forest Forage Woven Pillow
In stock
Fall doesn't equal drab. Take this adorable forest forage-themed woven pillow. It's got cute tassels on each corner and some awesome pops of color. It pairs perfectly with the forest forage woven throw, too!
 Dimensions & More
Shipping & Returns
This item ships with our standard shipping rates. For a shipping quote outside our regular shipping zone please contact us with your inquiry. This item is eligible for return up to 30 days. A full refund will be given within 14 days of receipt and a store credit between 15-30 days. No returns after 30 days. Please Note: Shipping is not refundable and customer is responsible for return shipping costs. Please view our Returns & Exchanges page for more info.